All new Kaleido-MX and Kaleido-Modular-X multiviewers make a splash with the power to craft the perfect, more affordable multiviewer in your studio or truck. Available pre-configured for fast deployment or in modular form for ultimate design flexibility.
Pre-configured for simple and easy installation, Kaleido-MX is available in a wide choice of configurations for high-end TV production requirements in studios and outside broadcast trucks. Kaleido-MX offers reduced power consumption and a lightweight, compact design that's ultra-quiet and runs cool. With its advanced scaling technology, Kaleido-MX offers best video image quality as well as full layout flexibility to assign "any source, anywhere" with no bandwidth limitations. Kaleido-MX provides hot swappable modules and power supplies for robust performance in the harshest environments.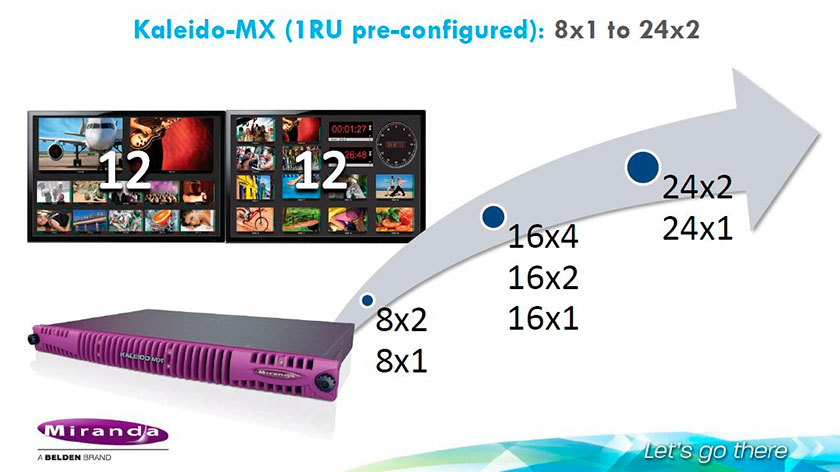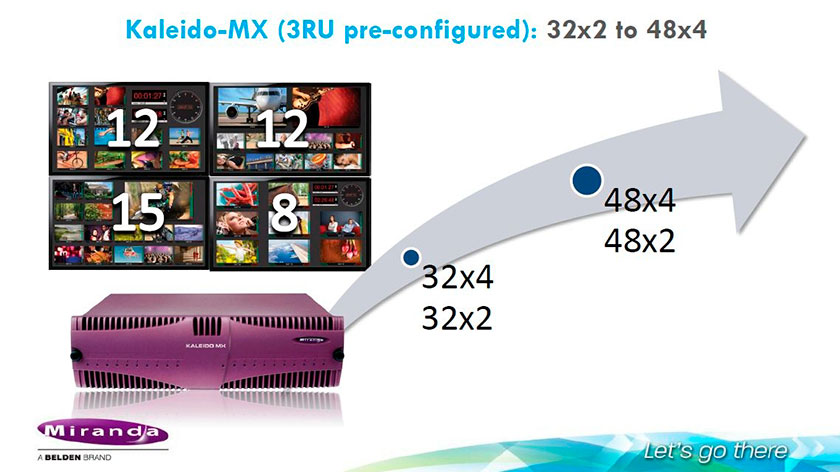 Kaleido-Modular-X is a flexible and scalable multiviewer for TV production that's optimized for the space, power and weight considerations found in studios and outside broadcast trucks. Modular design allows for easy configuration to desired I/O size. Unique FlexBridge coax cable bridging between the input and output modules allows for the installation of the input stage next to the router or sources — and the output stage next to displays — for simpler, cost-effective cabling installation with none of the risk associated with HDMI extenders. Split input and output modular system offers scalability both on the input and output side for future-proofing your investments as production needs increase. With space at a premium and the ever-present need to reduce overall weight in your production trucks, Kaleido-Modular-X offers the ideal multiviewer solution.