Jünger Audio appoints Crosspoint as official distributor for the spanish territory.
JÜNGER AUDIO GmbH, specialized in design and manufacturing of high quality digital audio processors and loudness monitoring and control systems, has appointed CROSSPOiNT S.A.L as official distributor for the Spanish territory for broadcast, live and industrial markets.

The cooperation agreement was officially signed during the last IBC edition, which took place in Amsterdam between 11th and 15th September 2015.
Jünger Audio GmbH manufactures Loudness Control and Monitoring Systems and real time Digital Audio Processors that include Dolby® encoding, decoding, generation, processing and metadata emulation in formats such Dolby® Digital Plus, Dolby® Digital, Dolby® E, Pro Logic II, AAC and HE-AAC v1/2. No matter where the audio comes from (analogue, discrete AES digital, SDI embedded, inside a MADI stream or in a Dante over IP network) the digital audio processors work real time, with no latency and free of distortion and any other side effects like clipping, pumping and/or ducking. Jünger Audio products include functionalities like Upmix & Downmix (2.0, 5.1, 7.1), Fail Over, Voice Over, compressors & expansors (upward & downward), de-esser, FM conditionner, leveler, true peak limiter, 5-band parametric EQ, dynamic EQ (Spectral Signature™) & Loudness control and monitoring (Level Magic II™) that follow all existing worldwide standards and recommendations.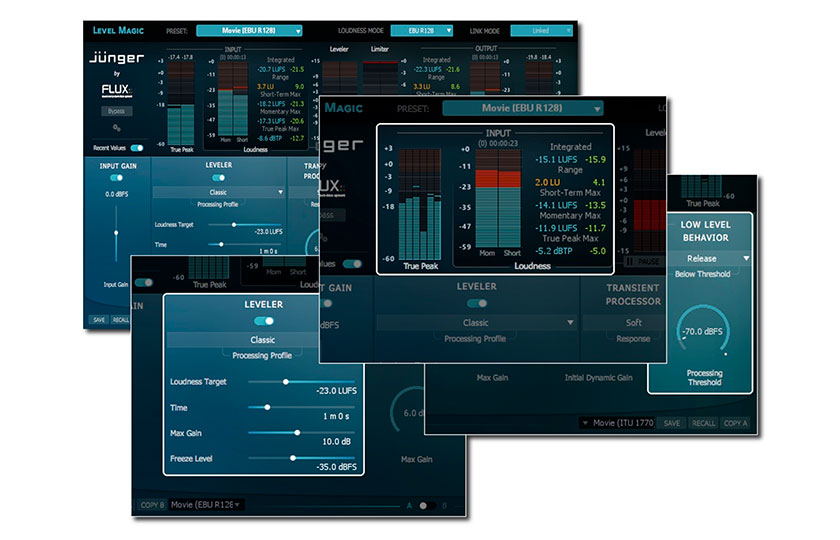 Jünger Audio GmbH was created in 1990, and with headquarter in Berlin, Germany, operates worldwide through a well-managed distribution network. Jünger Audio GmbH offers audio processing on hardware-based devices (1 RU to 3 RU frames), MS Windows™ software-based solutions  for logging and loudness analysis and a plug-in solution for DAW (AU/VST/AAX/AS) platforms for 32 & 64 bits real time and off-line processing (for example AudioSuite) on both Windows y Mac OS X operating systems.
Óscar Mezquita, Jünger Audio International Sales Manager for Southern Europe and Latin America says,
CROSSPOiNT S.A.L. has an extraordinary reputation in the Spanish market. Its high technical engineering staff, the many reference successful projects combined with an ideal sales structure makes from CROSSPOiNT S.A.L. the right partner to continue the success achieved during the last 25 years of Jünger Audio GmbH life.
CROSSPOiNT Sales Director, Víctor García, adds,
Since CROSSPOiNT was created, the company has established several cooperation agreements with leading international manufacturers in the broadcast and audio visual sector. We are proud on Jünger Audio GmbH trust on us. The company is a reference to follow when it comes to audio processing, its products have become a synonym of exceptionalism and excellence in this market.
To learn more about Jünger Audio GmbH or CROSSPOiNT S.A.L please visit their webpages:
http://www.junger-audio.com/es/ or https://www.crosspoint.es