Taking profit of Bit Experience conferences, Grass Valley, together with its distributor Crosspoint , presented their approach as leading broadcast equipment manufacturer in today's challenging technology change.
Under the title "Future Broadcast Solutions. Grass Valley before the new technological challenges (IP, 4K …) ", Manuel Paredes, regional sales manager of GV Iberia, presented in different sessions the solutions that the American manufacturer is developing to cover the current and future requirements arising from the change of television model and new technologies.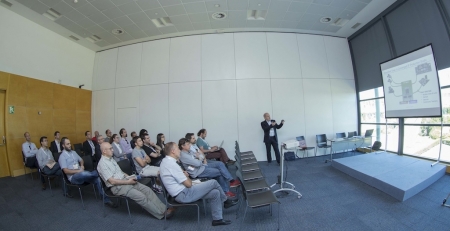 Aspects such as the contribution of 4K in the production of direct and its incorporation into the current workflows or the progressive and inevitable migration of the platforms of the television companies based on video in baseband to IP environments, were the most outstanding points of the treated in those days.
In addition, in the room where the conferences took place, an exhibition space was set up where the new LDX Universe camera was presented for the first time in Spain. This camera allows switching according to needs between 4K, Super Slow Motion, Ultra Super Slow Motion, 3G or HD. In this way, you can configure any camera position or repetitions for the desired format with the corresponding temporary or perpetual license, without additional positions or extra equipment.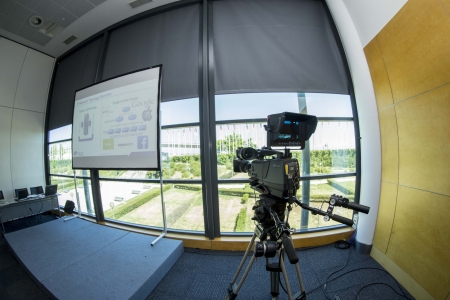 Together with the K2 Dyno reply system, the LDX Universe allows you to triple the options with the same rack space, same number of operators and same number of positions.
As can be seen, these are present and future solutions for the production, emission and delivery of content, with which Grass Valley is positioned as the leading supplier in the broadcast field.
Note: Images courtesy of Audiovisual Panorama