CROSSPOiNT welcomes the prize to the top performing partner of Grass Valley in 2014, for South of Europe.
The award, delivered in the first partner meeting of Grass Valley for Europe, celebrated in Frankfurt last May 26th, is result of the sales performance, commitment and dedication of the spanish distributor.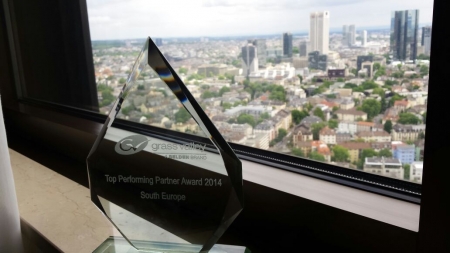 Victor Garcia, Commercial Director of Crosspoint, received the award from Marco Lopez, Steve Ronneberg and Said Bacho, President; Vice-president of Sales and Marketing; and Vice-president for EMEA of Grass Valley, respectively.