As every year, CROSSPOiNT will attend the most important European Broadcast exhibition with their distributed brands. It also invites its customers and friends to close a meeting there and first-hand experience the new releases.
Miranda Technologies (stand 8- D41)
For the first time Miranda will show Softel subtitling in their booth. Moreover, after having been acquired by Belden, it will include a dedicated area  to wiring and connectors.
In the production highlights the new series of multiview Kaleido-MX and Kaleido-Modular-X, solution optimized in price and performance for midsize monitoring requirements. It will also show new features in processing (frame sync and audio) in hybrid routers NVision 8500 series. Also in this family it is the new NV8140, ideal for trucks to reach a size of 144×288 in 8RU only. Finally it presents the full range of connectivity solutions from Telecast Fiber.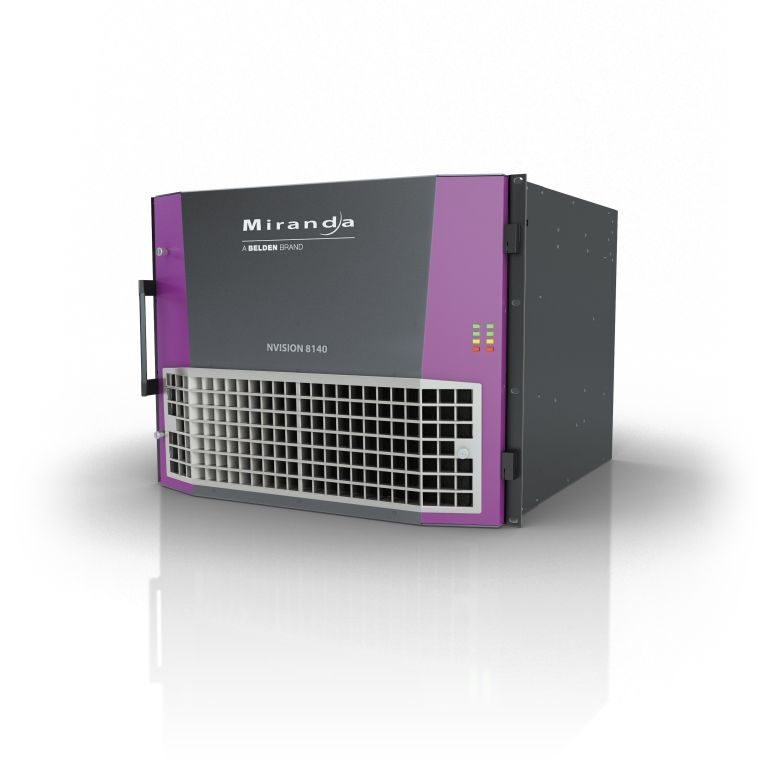 With regard to the latest technologies of UHDTV 4K , Miranda is playing a key role in this transformation by providing equipment throughout the process of signal: capture, distribution, conversion and monitoring.
Relative to master control room, Miranda strengthens their server, automation and graphics solution, iTX,  with new improvements. Adds a powerful management and media system ( MAM ) and remote control of the facility, as well as the most comprehensive range of advanced graphics solutions. Furthermore, developments with third-party vendors allows to offer integrated IP outupts for OTT. Finally , iTX integrates itself with other monitoring and alarm management products to deliver the most optimized solution.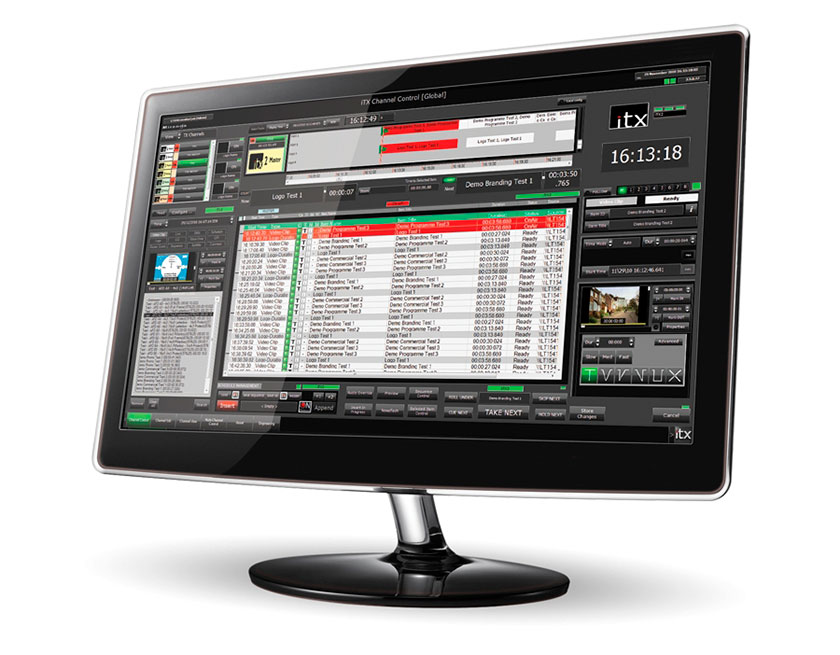 It insists with loudness to offer its monitoring, control and automatic adjustment solution for areas of playout and delivery.
More information : http://www.miranda.com/IBC2013/
Riedel Communications (Stand 10 -A31)
Besides displaying all digital intercom solutions (Artist , Performer… ) that have become world renowned, unveiled at IBC Riedel integration of cameras Grass Valley LDX and LDK MediorNet networks .
The new card MN-C-OPT-GV-2 for Compact MediorNet enable LDK and LDX cameras to connect with their base stations directly via MediorNet networks.
This provides bi-directional routing camera signals (video, audio embedded telemetry control data … ) through MediorNet fiber infrastructure. It also allows great flexibility in connection and eliminates the need to rewire whenever production circumstances change since could assign any camera to any base station or CCU through the network.
On the other hand , the German company will also display at IBC cards MediorNet MN-C-OPT-HDMI and MN- HDO-4IO. They support a wide variety of SFP optical transceivers and offer a very flexible configuration MediorNet systems in bidirectional transport analog composite video , HDMI , DVI , or SDI over coax or optical.
Regarding to the control of Artist intercom systems , Riedel will show new level meters for iPad. Level Meters App for Artist system can monitorar and control the level of up to eight assignable audio inputs of a Digital Matrix Intercom System Artist .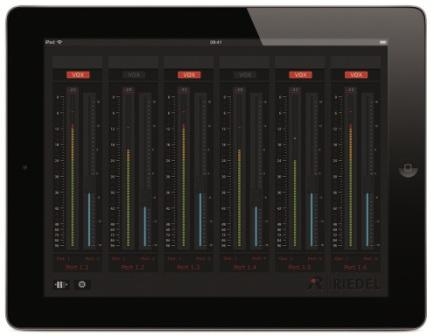 More information: http://www.riedel.net/
never.no (stand 7.A09)
never.no is proud to announce the IBC premiere showcase of their Multiscreen and Social TV Advertising platform "Sync". Broadcast and new media industry attendees are invited to view and interact with live demonstrations of the platform at IBC 2013.
The Sync platform revolutionizes TV Advertising capabilities by allowing broadcasters, brands and agencies to synchronize multi-screen ad content in real time, harvest and send interactions straight to TV, and allow enhanced forms of live engagement and transactional elements. Sync has recently been utilized by Ad agencies including Leo Burnett, OMD and Starcom MediaVest Group, in addition to broadcasters Turner, ITV and Telemundo. These projects have seen never.no produce groundbreaking world firsts in Social TV advertising: the first TV ad featuring live Twitter content and the first TV ad with live Facebook content. Demos of the platform will be previewed at the never.no booth located at booth 7.A09.
Lars Lauritzsen, CEO of never.no said: "We're extremely excited to debut Sync at IBC. The combination of 1st/2nd screen synchronicity, live play-out and rendering, and individual viewer dialogue has the potential to revolutionize TV advertising. Early reactions have been overwhelmingly positive, and we look forward to rolling this out with European broadcasters and advertisers".
In addition to "Sync", never.no will also highlight and announce the latest enhancements to its flagship product, their award winning Interactivity Suite, a toolkit for creating interactive broadcasts and digital marketing campaigns.
never.no's  'Interactivity Suite' is a platform for creating highly advanced and enriched new formats of television engagement, interactivity and audience loyalty. The Interactivity Suite can be used to effortlessly aggregate user-generated content from social media sites including Twitter, Facebook, Instagram and Google+ into programming, and build companion apps that enable viewers to interact with their televisions using an iPad®, tablet, PC, or smartphone.
At the never.no booth visitors will experience the integration of never.no's Interactivity Suite with Vizrt's content production tools. The demo – which will feature a Europe-wide heatmap scene that includes geolocation data, Instagram photos, Facebook and Twitter content – will showcase how broadcasters can benefit from Social TV solutions. On display visitors will also see a demonstration of never.no's "What's Trending word cloud" — a toolkit for broadcasters to track what's trending in social media in real time, and comment on or create highly correlated segments on the air.
More information: http://blog.never.no/2013/07/see-never-no-at-ibc-2013/
Digigram (stand 8- C51)
At IBC2013, the Digigram team will feature the company's IP-based audio and video solutions. Digigram will showcase its range of sound cards for automation, studio, and mobile production, as well as mission-critical program play-out. Products on display will include the new PCX/VX-IP Livewire™ family, which efficiently bridges radio automation systems to Axia™ mixing consoles.
The company also will present a variety of solutions that simplify the capture and delivery of high-quality audio over IP networks. A new mobile app for field contribution, a mic preamp that journalists can use with tablets and smartphones, and the new IQOYA *CALL/LE studio contribution codec are just a few of the solutions that will be making their debut. Digigram will also demonstrate valuable tools for enriching professional content production. Featured products will include Digigram's flagship IQOYA *LINK and *LINK/LE codecs for audio-over-IP distribution for SSL and STL applications.
Finally, Digigram will demonstrate its line of IP video H.264 encoders/transcoders and decoders for video contribution and distribution over IP networks (AQORD* AND AQILIM*).

More information : http://www.digigram.com/rss/rss_view.php?rss_key=158