CROSSPOiNT just released its new corporate website. With the aim to adapt itself to the new times in audiovisual technology and communications, and to provide information to all those international customers and suppliers, has carried out a total renewal of its corporate website https://www.crosspoint.es
The new website features being more dynamic, useful and visual. It also has a more easily searchable content. Optimized access from computers, tablets and smartphones. Given its simple structure and intuitive, easily navigable, we hope this website will become an useful and dynamic toolkit for the users.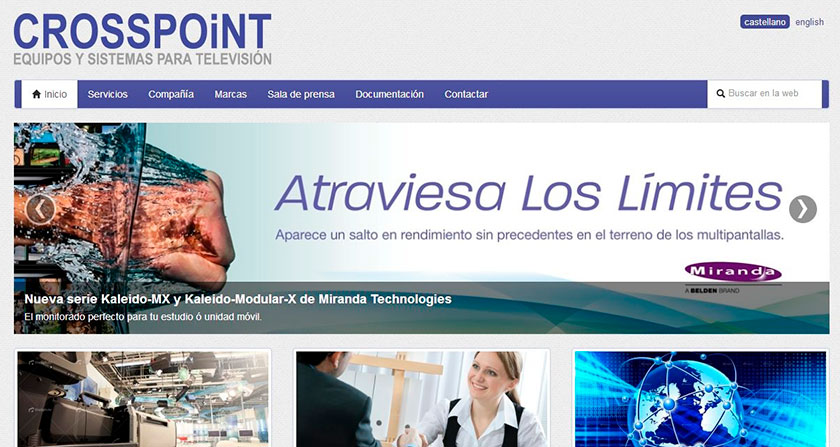 With this new website CROSSPOiNT offer their customers, suppliers and other interested users, updated information about the company or distributed and own solutions portfolio. On the other hand, aims to be a window of the most representative projects, supplies and evelopments carried out by the company as well as an efficient marketing tool that promotes events, workshops or exhibition attendances.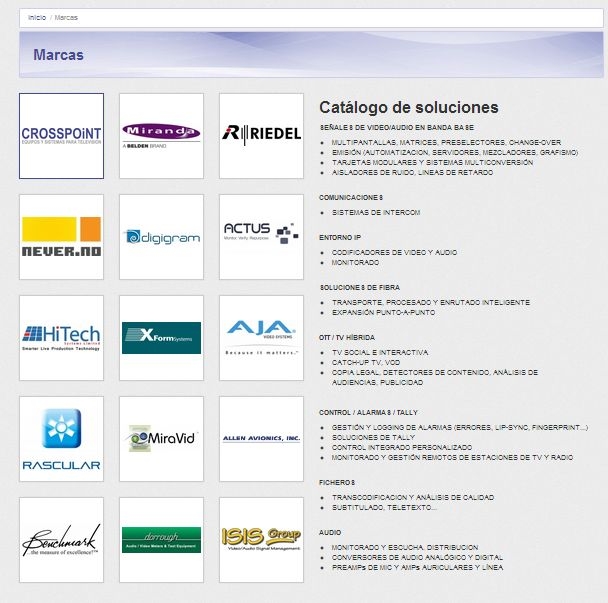 The new portal is divided into six distinct sections: Company, Services, Brands, Press Room, Documentation and Contact. It also has internal search engine to easily locate items or technical information of a product, a story … Due to the increasing demand of our solutions from customers outside Spain, there is a doubled version for all pages in English.