Crosspoint will be present at the next BIT Audiovisual 2018 show (Ifema, Madrid, May 8-10), in the booth 7C02
Loyal to its appointment with the broadcast and multimedia sector, CROSSPOiNT will attend BIT Audiovisual next May 8th-10th at stand 7C02 of Ifema (Madrid) to present some of the innovations that our partners launched in the past NAB Las Vegas, as well as to show the main lines of solutions that we can offer from CROSSPOiNT.
We will also take the opportunity to formalize the recent recognition of CROSSPOiNT as the only "Diamond Reseller" of Grass Valley for Spain, following the recent purchase of S-A-M by the american company. To present that equipment we will have the support of the Grass Valley staff.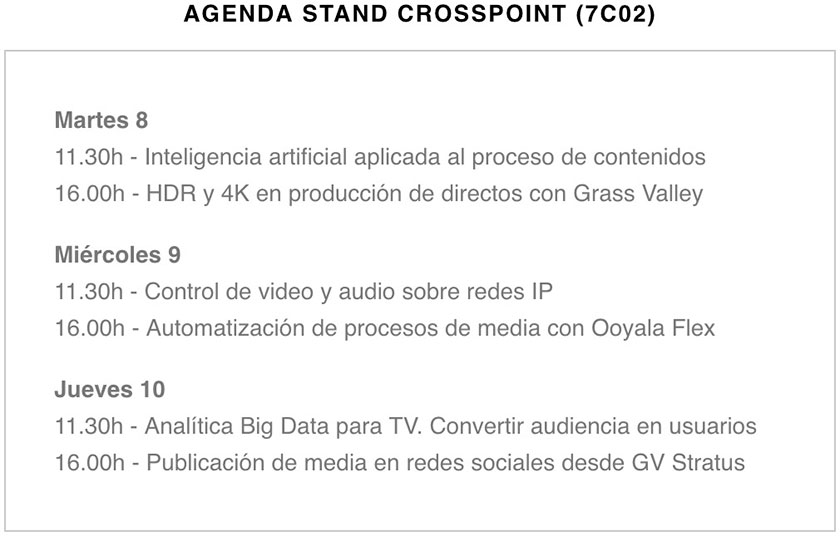 Likewise, we will present the incorporation into our catalog of Mediaexcel's on-premise and cloud encoding and transcoding solutions, which we have already had the opportunity to deliver in some recent project.
As an aperitif of the 25th anniversary of CROSSPOiNT, which will take place at the end of 2018, we would like to invite you on Tuesday 8 and Wednesday 9, from 5pm, at our stand (7C02) to the tasting of the best premium beers. Because only the best solutions leave the best flavor.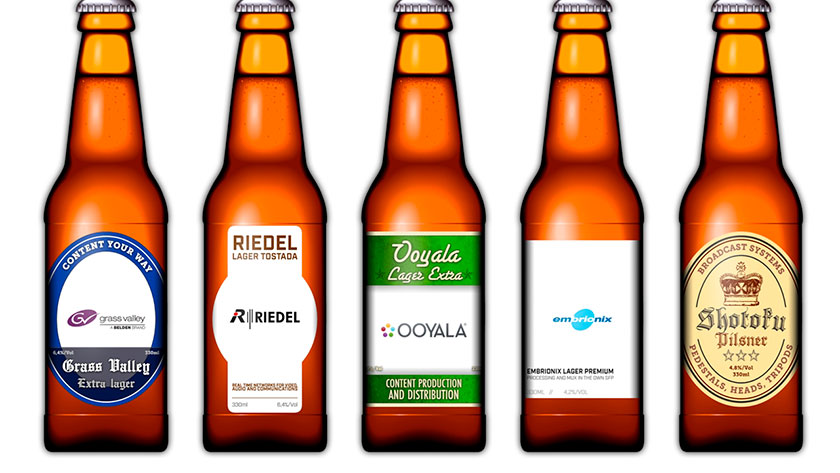 It will be the perfect occasion to talk about the latest success stories or upcoming projects with all the friends and clients with whom so many projects and experiences we have shared during all these years.