CROSSPOiNT, a leader in broadcast and graphics solutions, and never.no, providers of interactive technology for broadcasters, have announced an exciting new partnership to resell never.no solutions in the Spanish broadcast market. The value of the joint collaboration comes from the ability to encourage audience engagement by driving moderated digital interactions directly to the broadcast to enable Social TV solutions.
"We are delighted to announce our partnership with CROSSPOiNT in Spain. A network of strong partners is a strategic priority," said Scott Davies, never.no's VP EMEA .
"In future, broadcasters will turn to CROSSPOiNT to deliver Social TV and audience participation in a visual and impactful way".
never.no is a Social Television platform for TV producers and broadcasters. never.no provides the middleware required to engage audiences, enable interaction and drive participation with a broadcast. Irrespective of your focus, be it a broadcaster, producer or advertising agency, the never.no Interactivity Suite is the framework you need to enable end-to-end Social TV, Synchronized Companion Apps and Participation TV. Now broadcasters and production companies can focus on driving the content and story – without worrying about the technology.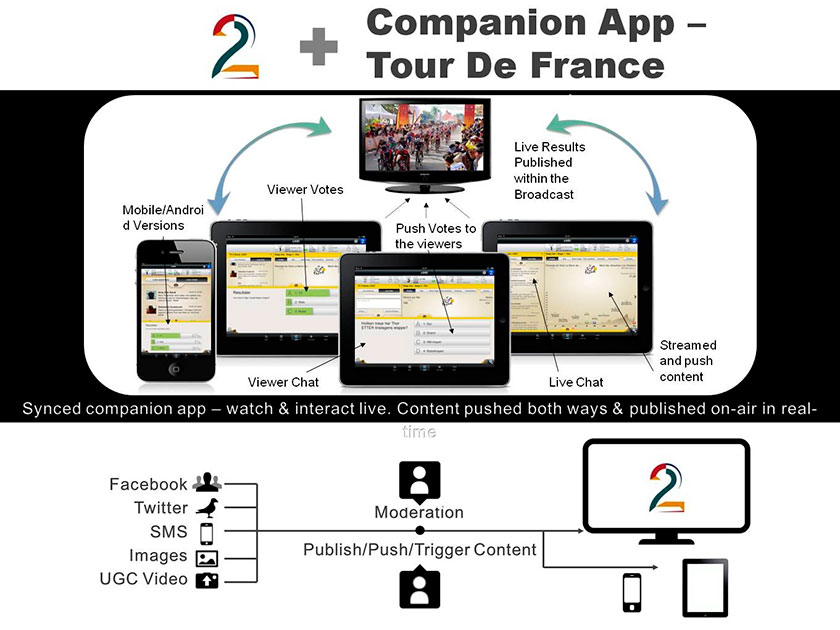 Some of the main features:
Connect with your audience in real-time
Bridge your Social media strategy – Broadcast to Online & visa-versa
Start Interacting on a one to one basis with one to many tools
Enhance your data collection capabilities
Make Live & pre-recorded content 'relevant' with live viewer content
Enhance your programming
Let the audience influence the play-out
Share their comments
Vote using mobile/social media/email/etc…. – real-time results
Push and Pull content dynamically as events happen (or connected to a schedule)
Change content based on majority feedback
Increase Sponsor brand values and consumer reach.
In operation since 1999, never.no has a global customer base including top brands such as Al Jazeera, BBC, CBC, ESPN, MBC, Music Choice, QVC, TV 2 Norge, TV 2 Danmark, Univision, ViaSat, and VOA. More information about never.no products is available at  http://www.never.no