Others supply the standard service. We develop solutions. At BFE, we always strive toward one thing: being the most solution-focused partner for implementing your projects.
in BFE, we develop complex solutions for you in the area of broadcasting and media technology. Our core competence is the planning and implementation of studio systems, broadcasting vehicles, and technical media solutions.
We are competent, reliable, and—most importantly—independent of manufacturers. We deliver results that are not just technically superior, but also more cost-effective. This would not be possible without the long-standing experience of our experts from the widest range of disciplines and the operation of our own production sites.
Our service portfolio includes development, planning, implementation in in-house manufacturing departments, assembly, service, and training. We offer competent support from the initial consultation to project implementation. Furthermore, we also offer training, maintenance, and operational support if required.

A fundamental component of our work is to establish a fair and trusting working relationship with you as a customer and partner. Transparency is very important to us. This is why we plan and discuss every single step with you. In this way, we are always able to develop a tailored solution to suit your specifications and requirements.

More info: www.bfe.tv/en/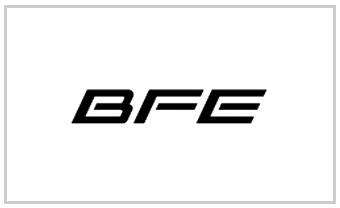 KSC CORE

KSC CORE is a highly available, adaptable control and monitoring system that allows for a fast and flexible control of entire broadcast chain for all areas of the broadcast world: planning, contribution, production, playout and distribution.

KSC CORE seamlessly integrates into existing network structures. A standard IT hardware backbone forms the basis of the solution. KSC CORE further enhances reliability with hardware and software redundancy concepts.

KSC SILKNET

Seamless Transition from SDI to IP World
Be it in production, contribution or distribution – for a seamless transition from classical SDI to IP infrastructures there are several important aspects to consider: The high requirements associated with broadcast have to be met. On the other hand, you want to be able to benefit from all the advantages of IT infrastructures. At the same time, you do not want to lose your tried and true broadcast workflows.
How do you monitor and orchestrate the different components in IP based audio and video infrastructures? How do you integrate broadcast solutions in software defined networking IT? How do you run secure and intuitive operations in your production distribution and contribution networks?
As a pioneer in IP based broadcast control, BFE developed KSC SILKNET in 2011 – a software defined network controller developed particularly for the demands of the broadcast industry.
Based on these experiences and a constant evolution, KSC SILKNET is now one of the most advanced and versatile broadcast SDN solutions on the market.
Central components of KSC SILKNET are the modules bandwidth manager, topology manager, network service manager, pathfinder und discovery service.